About us
ABOUT US
"OUR FAMILY, JUST THE RIGHT MIX OF CHAOS AND LOVE..."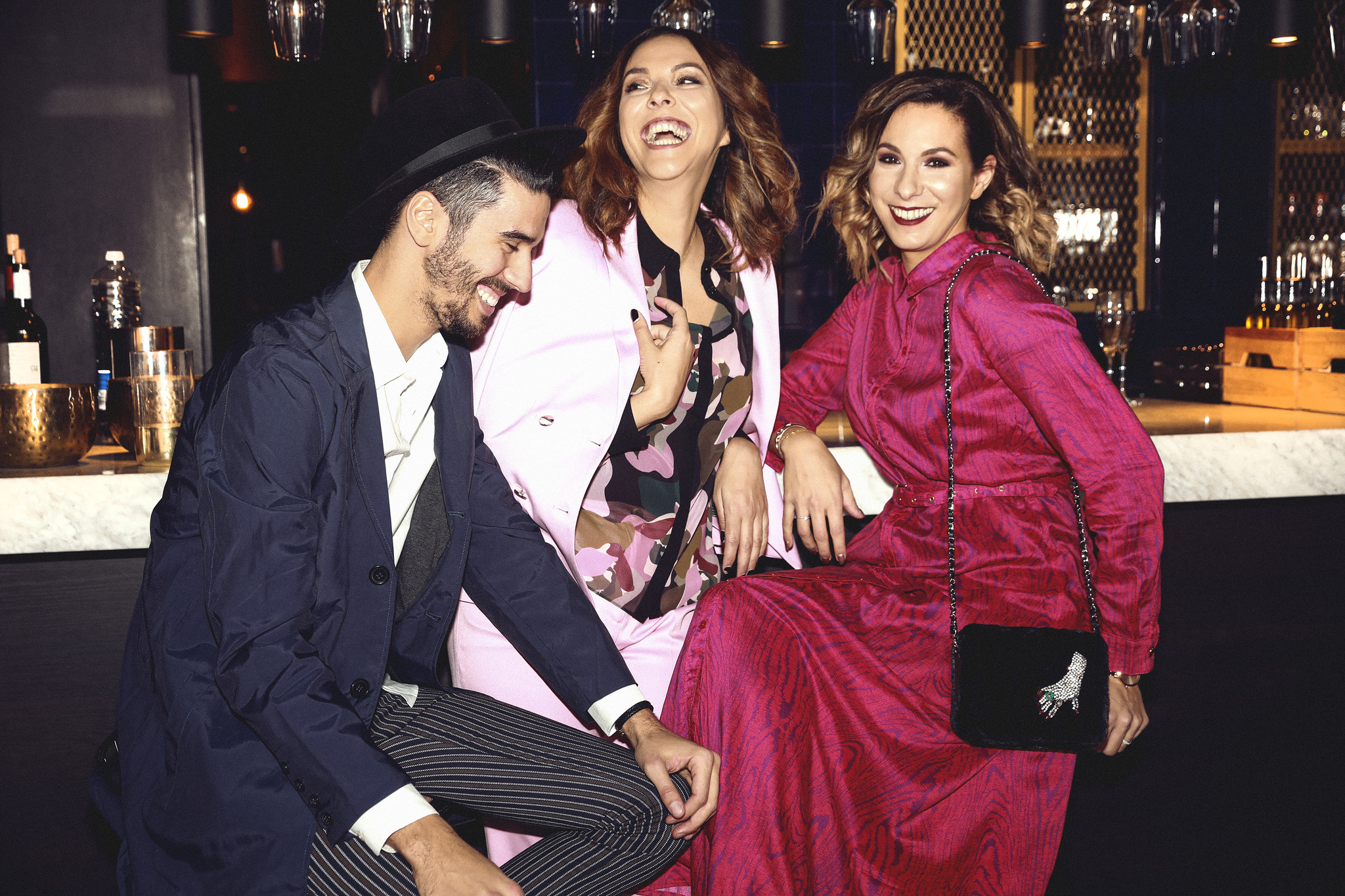 Maison Lab, located in Genk, is a webshop selling fashion,shoes, hand bags and accessories, which every shopaholic would love. The web shop offers top brands, such as Fabienne Chapot, Ted Baker, Guess, Steve Madden, Bronx, Levi's and Paul's Boutique, always on half-price!
This unique concept was invented by Samira, Tahnee and Djalil Labyed, daughters and son of the Belgian family Labyed, which has been an established name in the outlet business for 18 years now.
SAMIRA
"The Sky is literally the limit", along Samira. She is the eldest of the three and responsible for sales and marketing. She has been Sales Manager of the textile wholesaler for ten years now, so she knows the outlet business very well. Thanks to her bachelor degree in Marketing at PXL she is aware that online shopping has no limits. "The sky is literally the limit."
The online aspect is along her the perfect way to differentiate the SME from large multinationals. At Maison Lab customer service is top priority.
"A year ago we concluded that starting a web shop would be the right choice for our company. Many sleepless nights took us to the level of success we are on today. I am incredibly proud of the work we did and the results of it. The most beautiful part about this story is that I get to share it with my brother and sister. It is not always easy, but due to many long brainstorming sessions, we always get new, bright ideas and positive energy to keep going!
Our strategy is simple: Looking fashionable on any budget for every age.
TAHNEE
Tahnee is the middle one of the three and is responsible for purchase. Her bachelor degree in Communication Management at PXL and many years of experience in the business give Tahnee the necessary knowledge to be able to handle this titans task.
Aside from the purchase for Maison Lab she also runs the purchase for the textile wholesaler. A busy bee she is!
Along Tahnee the magic in outlet is to offer your customers products at premium level, while considering their age and a right price.
"At Maison Lab we learned a lot more about the online concept, but also about ourselves. The web shop brought us closer together as family.
They are both two amazingly strong people who are part of our team and helped Maison Lab become a great success. Real teamwork!
DJALIL
Djalil is the youngest of the three and graduated as jurist at the University of Hasselt. At the moment he is Project Manager of Maison Lab. He may be the youngest of the team, but he knows more about the outlet business than any other team member. He grew up in the business. "Outlet can also make you fabulous! That is what we want to prove at Maison Lab. Outlet is often just overproduction of brands. It has a lot of possibilities. I work really hard on the Fashion Boxes, to inspire people. Make sure to them out!
I bet you will find a look you like!
A fun atmosphere and tight collaboration are important when running a web shop. While starting up this business we faced some difficulties which were really hard. The atmosphere made sure we kept strong. That is why we can all be very proud of what we have accomplished so far.